A few months ago, right after we lost my grandfather, I took a new Vicki Boutin class on the 7 gypsies printers tray. This is the result of that class: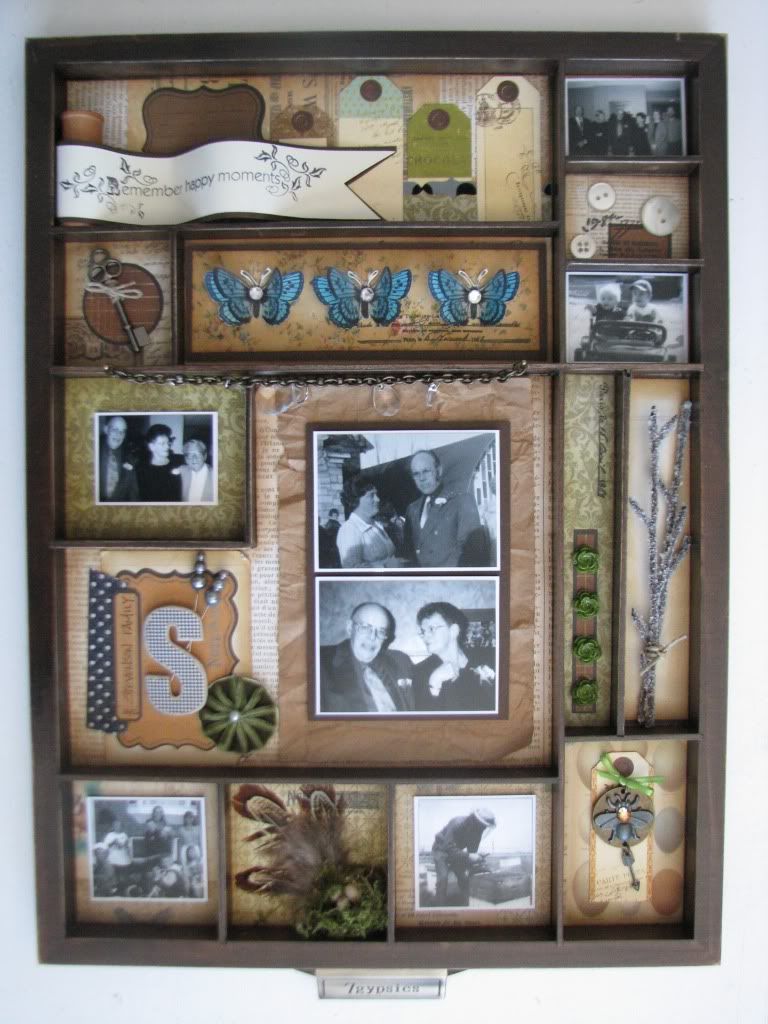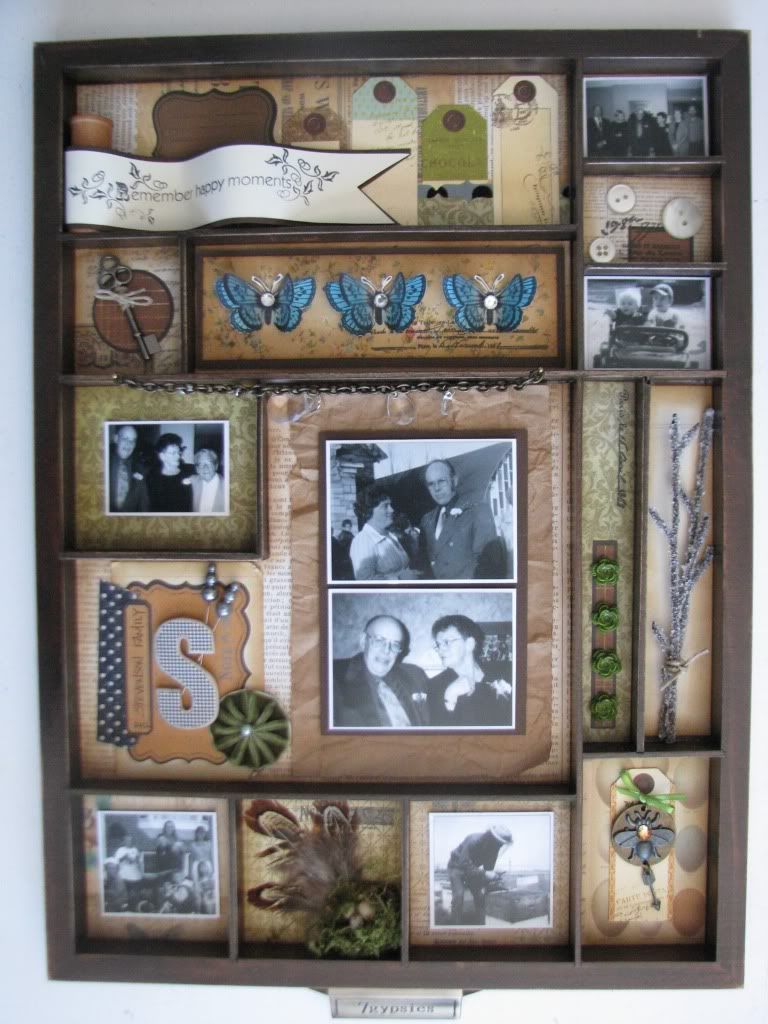 This tray uses a ton of 7 gypsies product, along with some miscellaneous pieces from other companies such as pink paislee (sorry, but they were part of the class kit). My grandfather was a bee keeper, and bee keeping was his passion, so when I saw the bee in the bottom right hand corner, I knew that this had to be for family photos and needed to revolve around him (I ended up giving this to my grandmother for Christmas -- I don't often give away my crafty products, but I figured this was a special occasion!). I absolutely loved this project (and I've always loved Vicki's classes -- if you ever get a chance to take one of her classes, do it! They are worth every penny).
Then, I decided to recreate the project and make it different as a Christmas present for my Mom (who mistakenly believes that me making her something costs me less than me buying her something, but I love the fact she wants me to do this for her--it builds my confidence in sharing what I've done--so I let her go on believing :) )
I started with Tim Holtz alcohol inks on the Pink Paislee Parisian Anthology Collection: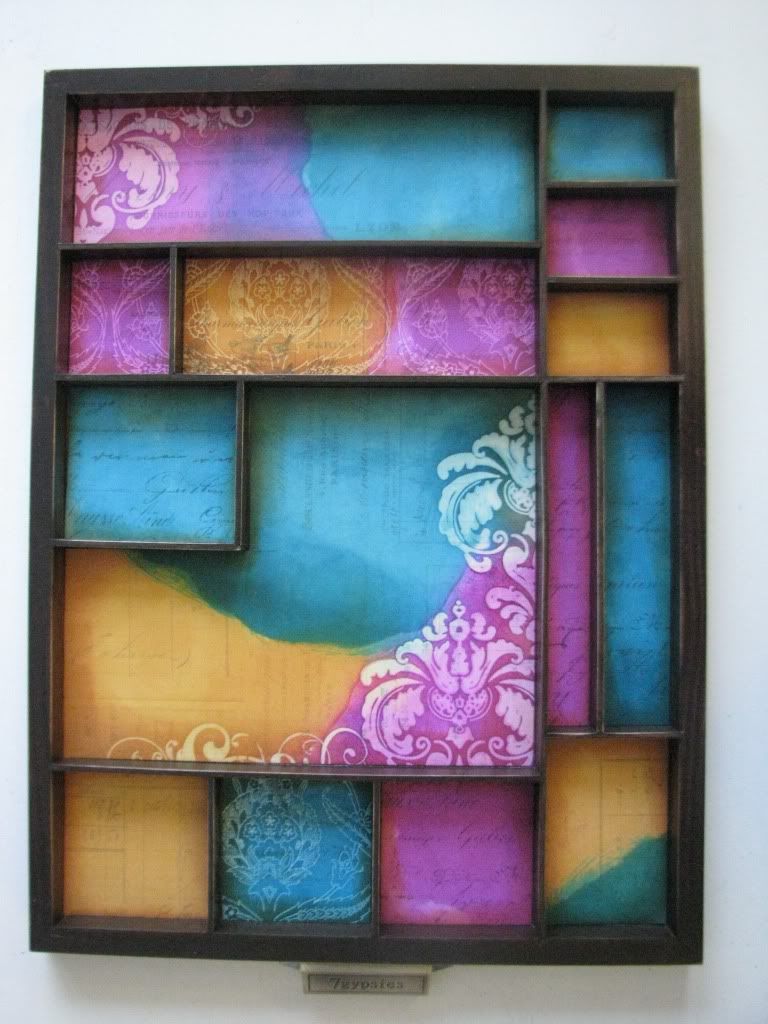 I've never used alcohol inks before, probably didn't use them for what they were intended, but I LOVE the effect!!!!
Here is the completed project with photos: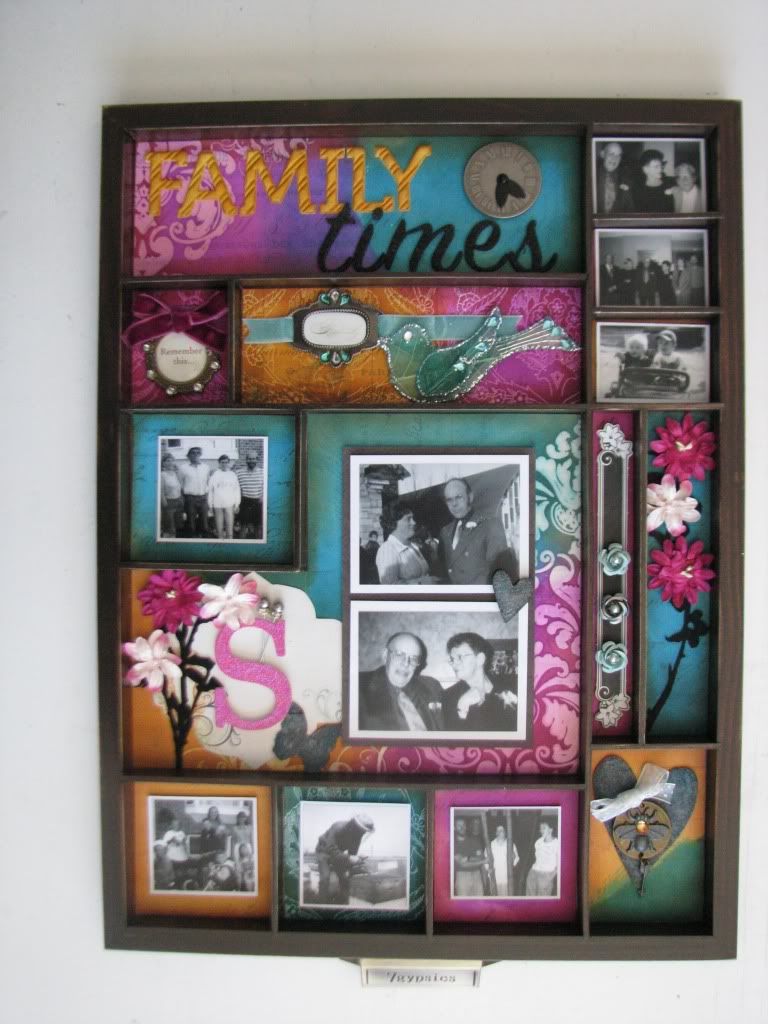 In addition to Tim Holtz alcohol inks & the Pink Paislee Parisian Anthology Collection, I used letters from Pink Paislee & American Crafts Thickers for the title, Making Memories for the two ribbon embelishments, Tim Holtz clock, Pink Paislee die cuts, Prima flowers, bird & felt, American Crafts Dear Lizzy brads, Making Memories for the "S", Sassafrass cork die cuts, Glimmer Mist, Distress Ink, 7 Gypsies tray, and I believe the bee is from 7 Gypsies.
Hope you enjoy!
Later