Hello,
First I want to apologize, the photos on my last post came out a little wonky, and it was a scheduled post, so I didn't know until it was too late. I have now fixed this, and everything should appear normal on your screens :)
Second, a second layout using Designs By Angels new kit, Natures Garden: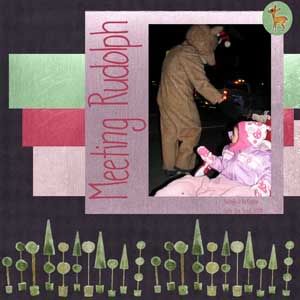 This layout also uses her Spring Awakenings kit.
The little girl in the photo, my goddaughter Mattingly, is now a big sister!! Last night Haylee Lorne decided to join us (on her due date), two days after Mommy's birthday, and two days before Daddy's birthday!! You'll probably see layouts of this little one soon!
And, our friend Steph from College got married this weekend in Toronto (which is why the revisions to the last post were delayed). It was great to see her, her fiance Brent, and visit with our friend Amanda, and her other half Les.
Hope you had a great weekend!